HP OfficeJet Pro 6978 review
HP OfficeJet Pro 6978 Wireless All-in-One Photo Printer with Mobile Printing, Instant Ink ready
This is the HP Officejet Pro 6978 review.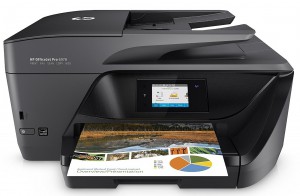 As always with my reviews, you are going to find out what to expect from this machine and why you would want to buy it or not. So let's not waste any time. I'll go over some of the most important features and at the end I will provide you with my personal conclusion about the product. The HP OfficeJet Pro 6978 is the little brother of the somewhat bigger HP OfficeJet Pro 8710 and Pro 8720. So make sure to check these reviews too.
Design
On the top we have an adjustable document feeder, which can contain up to 35 pages. Beneath the ADF there is also a flatbed scanner area. Furthermore the 6960 has a 2.65 inch color touch screen and an adjustable paper tray.  You can place up to 225 pages inside the tray.
Features
This printer is an absolute bombs when it comes to quality. The machine can produce high quality professional color, as well as rich black text print outs. Comes with fast two-sided performance and you can easily and quickly copy, scan and fax documents with the 35-page two-sided document feeder. There's USB options and even a dedicated app that will allow you to control virtually everything on this printer.
Like I mentioned in my other HP OfficeJet Pro 8720 review, HP claims that the series of its new printers can reduce the expenses per page up to 50% compared to laser printers. Of course spending less money is something that I approve! In case you are still wondering what the HP instant ink is all about, I will explain it to you.
Basically if you're always that person who's worried about running out of ink, HP instant ink can be interesting for you. It's an ink replacement system that can actually save you up to fifty percent on ink cost per page compared to most laser printers. I will also make sure that you never run out of ink by delivering it directly to your door as soon as your ink is running low. So you essentially pay a flat rate based on how much you print and get ink when you need it.
Speed
Let's talk about what this baby can do in terms of speed. If you want to print in black color, it will print up to 20 pages per minute in normal mode and up to 30 pages in draft mode. If you're going to print in colors, it will print up to 11 pages per minute in normal mode and up to 26 pages per minute in draft mode.
The 6960 can scan up to 8 pages per minute in black, and up to 3.5 pages per minute in color.
It can copy up to 30 pages per minute in black and up to 24 pages per minute in color. Take a look at the comparison chart below to get a quick overview.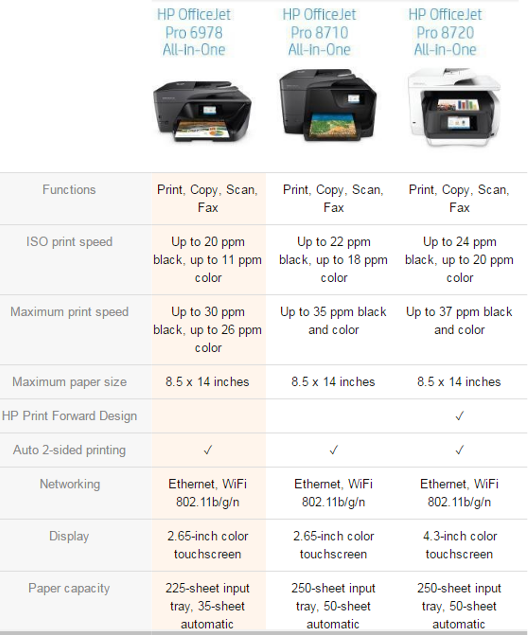 What do you get?
I would like us to go briefly over the additional accessories that came with the 6960.
So… everything that you see in front of you was included inside the package with the HP Officejet Pro 6960
A power cord

A phone cord for the fax machine

A setup CD with all the relevant drivers and software

…
Keep in mind that all the relevant information and data is also available online on HP's website.
The most intimidating part in my mind when you buy a new item is that you have to read all the user manuals and documents that comes with it. However, with this device that really isn't the case. The printer will practically install itself!
Connecting
Like I said though, I'm a pretty big fan of mobile printing and this just makes everything so much easier with the OfficeJet Pro 6978. Setting everything up was super simple. I just downloaded the HP all-in-one printer remote and got it all up and running in no time. It easily works with iOS and Android, printing natively from the app or third party apps.
You can easily connect the smartphone or tablet directly to the printer without a network and print from within the app. From inside of the all-in-one printer remote app you have a few options. For example there is a print-and-share feature which allow you to easily print documents or photos from your device or various cloud services. You can select the file to print and it's instantly send to the printer.
Now the cool thing is this can work the other way around, if you need a document on your device all you have to do is stick it in the scanner on the top and you'll be able to scan anything directly to your device which can then be saved and shared, it's pretty awesome.
You can also scan and print from the USB port on the front side. Once you plug in a flash drive a list will populate with available options, photos and documents that can be printed and it's pretty cool to be able to take advantage of the smart and connectivity options available here. Making life around the office so much easier for myself.
If you happen to be sharing this printer on a network with a few other people there's also HP Jet Advantage Private Print, which can be set up to require a secure pin, to access all of your secret print jobs.
Conclusion
This thing does everything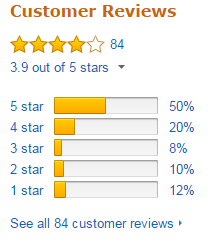 I needed so far. Setting it up and connecting with any mobile device is child's play. With HP instant Ink you can keep costs down and easily avoid running out of ink. The HP OfficeJet Pro 6978 is a pretty awesome printer  so go order it now!
I hope you liked this review. If you would like to learn more about this machine make sure to leave a comment below. Thanks for reading this and feel free to share this on your social media. 
Vince
Share This: