Best Brother Printers
My personal best Brother Printers guide
Let's take a look at some of the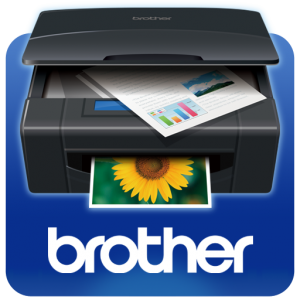 Best Brother Printers out there. Brother Printers have been sold over the entire world for many years now. They are known for offering high quality and well-designed printing solutions. This is also one of the reasons why they have won quite a few awards over the past years. On top of that, Brother has excellent customer support to offer. If you are unsure however if you want a Brother Printer or something else, you could also check out my Best Printer guide.
It doesn't matter if you are looking for a home, small, medium or large office printer, Brother has a solution for every situation. I will go over some of the most top rated Brother printers for every kind of user. I will also discuss some of their most prominent features and drawbacks.
Why you should buy a Brother Printer
Brother is well-known for having a huge array of printers. They offer top of the line laser printers, high quality inkjets as well as superb all-in-ones. LED and label printers are also in their product line. On this page I will be focusing on the laser, inkjets and all-in-ones. However, don't hesitate to leave a comment if you want more information about their other models.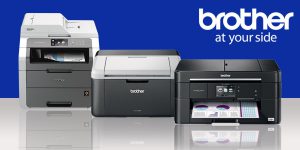 With a Brother, chances are pretty big to end up with a very interesting total cost of ownership. Why do I mention this? Because often times, people think they are buying a very "cheap" printer, but after a while they realize their total cost of ownership ends up being very high. In other words, buying a cheap printer doesn't always wind up very well. This is simply because the costs of the ink can be enormous for the cheaper models. Not something you had in mind when buying that $50 printer right? Brother won't pull this cr*p on their customers, excuse me for my language. Their toner and cartridge replacements are typically cheaper than most competitors.
Inkjets for at Home or Small Offices
Generally speaking, most home users will be looking for a nice inkjet. They have little to 0 warm up time and are capable of producing high quality photo print outs. On top of that, a Brother inkjet can still have insane printing speed, which isn't very typical for inkjets in general. Let's take a look at some of the more interesting models in this category.
Recommendation nr 1 : Brother MFC-J4620DW
In my humble opinion, this is one of the best home and small office inkjet printers on the market in this price range. It's a multifunction model with A3 functionality. In a series of 4 types, this is my favorite. Connection possibilities are great and the quality is amazing. If you are interested in a color multifunction inkjet, this might be exactly what you need. You could read my entire brother MFC-J4620DW review here. I've included a comparison chart in the article so you can get a quick glance at the other models in this series too.
Recommendation nr 2: Brother MFC-J6920DW
Now this machine is flipping awesome!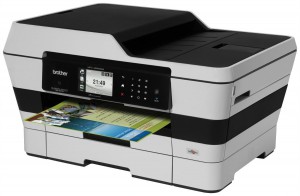 Anybody can make great print outs with this machine because of it high quality technology. Users have to chance to print in either A4 or A3 with pretty high speed. It can go up to 22 pages per minute in mono and 20 pages per minute in color.
This one comes with a 4.3 centimeter color touchscreen display, which is lovely to use. On top of that, users can opt for a super high yield replacement ink cartridge that is capable of printing around 2400 pages in black and white and 1200 color pages. So like I said before, printing will become pretty cheap and the quality doesn't suffer from it at all. In fact, the J6920DW can deliver high quality printouts that would surprise you. You can read the entire Brother MFC-J6920DW review here.
Lasers for small to medium sized businesses
The Brother lasers are able to deliver us high dpi prints. Which isn't something you always see with lasers. Generally, when you are looking for photo prints you would do better with an inkjet, but a laser might fit the job as well. These days you can get a great multifunction laser that can also print crisp images. Mostly offices and small businesses are looking for a printing machine that can scan, copy, print and has some good networking functionality. Brother can offer us all of these qualities. Let us take a look at some of the more interesting models they have.
Recommendation nr 3: Brother printer MFC-L8850CDW
The Brother MFC-L8850CDW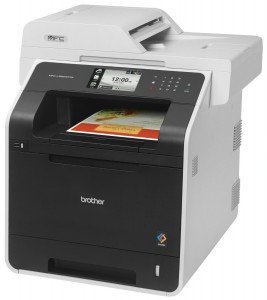 is in a bit higher price class than the other models I mentioned, but for good reason. You can get ultra-crisp printouts with a dpi up to 2400. Ideal for everybody who wants to print a lot. The toner yields are far better than with other competitors. It can reach up to 23ppm. Very flexible functions with lots of settings. Comes with an endless array of wireless connecting options. The 4.85" color touchscreen is a nice addition to this already very refined instrument. You can find my full Brother MFC-L8850 Review here.
Recommendation nr 4: Brother HL-3170CDW
The Brother HL-3170CDW is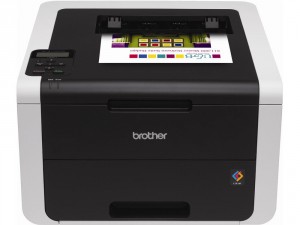 not without reason an overall best seller. It can print up to 23ppm and has some really nice extra qualities like duplex printing and wireless networking. So printing from a mobile device is super easy. Print quality is just amazing. If you decide you want to print black and white you can easily adjust its settings to mono. Even if you run out of color toner (with a yield of 2200 pages) you can still print in mono. What can I say, this is one of my personal favorites!
My final recommendation
For all of those people who are looking for a final recommendation, I would say go for THIS ONE. This is one of the best sellers on Amazon for Brother and I had a great time operating this machine. I hope you liked this article about the best Brother printers. In case you would have any questions left, don't hesitate to contact me and I would be more than happy to answer them for you.
Have a great day,
Vince
Share This: