Canon Pixma MG7720 review
Canon Pixma MG7720 Wireless All-in-one Printer with Scanner and Copier
The Canon Pixma MG7720 is an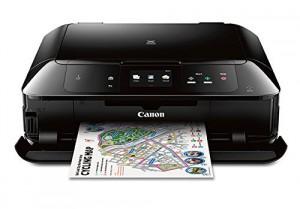 all-in-one printer with a flat end scanner (there is no document feeder on the printer). This is kind of like an affordable photo centric all-in-one printer. Very atypical is that it has a 6 color ink bay on it. so you might get a little bit better photo quality out of a printer with comparable price that doesn't have 6 inks. As I will talk about later, the price of this machine is very low, however the cost of ink can escalate pretty easy if you are not the right user for this machine. I will come back on that soon. If you want to skip this review you can also check out my complete guide to find the best printer in 2016.
All in one you said?
One of the downsides I want to mention very quick is that there is no faxing available with this printer, which is probably not that big of a deal as it used to be in the past, but I have to mention this as pretty much all the all in one printers I've reviewed do have this option. On the other hand you do have a lot of scanning options available so this might compensate a bit.
Design and Setup
There are 2 paper trays, 1 regular tray at the bottom and another one right on top of the regular tray for photo paper and other media (like cd's and dvd's).
Installation is very easy and setting up the printer with your wifi is an easy process.
In fact when you go online everything will just see the printer automatically. So my Windows computer is detected on the network without any issue, as is my Mac, my Iphone and my Ipad. It has powerfull printing options: Airprint, Google Cloud Print, NFC, Mopria and the Canon Print App. Enjoy the ability to create cd or dvd labels.
As far as network connectivity is concerned it will connect up with your wireless network, it also has an Ethernet option in the back so you can attach it to a wired network too if you choose to do that and again, once it gets on the network it is good to go.
There are memory card slots on the right side of the printer, it supports the sony memory stick format as well as SD cards. If you have the small micro sd cards as I have, you can get an adapter. Many of these cards now come with these adapters to make it fit in there. Those are the only 2 cards sizes it supports however. When I pop the card in there it is going through my saved files on there and its giving me some options for prints and what's nice about this is it kinda works like a photoshop would work. I can just specify how many prints that I want. It's a very easy task.
Performance
The speed is pretty decent especially for a borderless print. Because of the 6 colors of ink you will get a little bit better contrasts then you might get of just a regular 4 color printer. The downside is that you do need to buy some of the more expensive paper.
If you don't print for a while it takes a while to kind of clean its plumbing a little bit and It will take a bit of time to get going, but if you are frequently printing to the device it does seem to come up and start printing rather quickly. When you are printing the display will show you the remaining ink capacity, so that's always nice.
Quality and Ink costs
Text looks really sharp and im quite impressed with the text output, even on cheap paper. Keep in mind that you will be spending quite a bit on ink to be using this printer and it might be at a point where if you do a lot of photo printing it might be cheaper to use a service than it would be to use the printer. So just be prepared for that cost.
There are other options now
for how you want to purchase and use your ink and printer and right now Canon is still on the old model where the company charges you a lot of money for the ink and subsidizing the cost of the printer, knowing that you are going to be paying a lot for ink in the long run. Color Laser printers are generally speaking cheaper options for some people instead of getting an inkjet. If you are a serious photo printer, there are higher end Pixma printers that will give you better image quality but for casual printing this actually does a nice job and prints do look very nice.
Canon vs other manufacturers
HP and Epson, both Canon's competitors in the printing business are starting to adjust how they approach the business model on these printers. Basically Epson is coming out with printers that are equipped with very large ink tanks, which cost more but the ink lasts a lot longer and is a lot less expensive to replace.
On the HP side they are doing a mail in service where they will continuously mail you new ink when your printer requests it for a monthly fee and the cost of ownership is actually less too. So you can take away from this that there are other options to consider for how you want to purchase and use your ink on your printer.
Don't print too much or too little
One of the typical problems with inkjets is that when they sit around and aren't used that much the print nozzles tend to get clogged and it can take a while and cost you some ink to unclog them again. For certain people this machine can be ideal. You only have to figure out what kind of user you are. On the other hand if you are going to be printing a lot, making use of a printing service might be a cheaper option. This also goes for people who almost never print. So make sure to be somewhere in between when you are thinking about purchasing this model.
Conclusion
The Canon Pixma MG7720 Wireless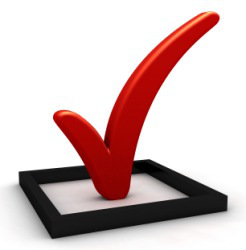 Inkjet All-in-One offers exceptionally high-quality photos for an inkjet multifunction printer and excellent connectivity, with Ethernet, Wi-Fi, and NFC. The Price for this machine is very low but the total cost of ownership might end up being higher than with other models due to ink. It's up to you to decide what kind of user you are and if this machine is good for you or not.
I hope you liked this review and if you are left with any questions feel free to ask them below and I will answer them within 24h.Also make sure to share and like!
Share This: