Best Inkjet Printer
Inkjet you say?
This is the Best Inkjet Printer Guide. Inkjets are perfect for photo printing. If you are looking for a new printing machine you should read this first.
Inkjet printers are the most common type of printers out there, with a big variety in models, going from inexpensive household ones to the bigger industrial sized types. The printing principle is very straight forward: Ink will be propelled onto paper to recreate digital images.
Worldwide there are 4 main manufacturers that can be accounted for a vast majority of all inkjet printers sales: Canon, HP, Brother and Epson. I created best printer reviews for each one of those brands. Although on this page I will solely focus on the best inkjet printer.
Why you should get an Inkjet Printer
Generally spoken, inkjets tend to have better color definitions, so they can achieve a higher quality regarding photo printing. In the short term they are cheaper than lasers in the same category, because of a lower initial cost.
Most inkjets don't use as much power as laser printers. However, because of some recent technology changes the laser machines of these days are pretty close to their inkjet counterparts regarding power usage and warm-up times.

Keep in mind that, as long as you keep using your printer there will be no problem with the print heads. When you don't use an inkjet for a long while and the ink gets old, the printing nozzles might get clogged. This happens when ink starts drying out and forming a block inside the print head. Just be sure you make some prints from time to time to prevent this and you will be just fine. Inkjets are great and they come in all different shapes and sizes!
My Personal Recommendations
Recommendation #1: Canon Pixma MP990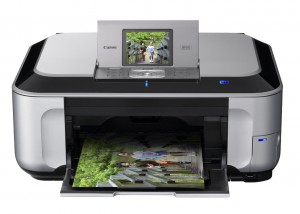 I can't stress enough what a high quality photo's the Canon Pixma MP990 can produce. This wireless all-in-one printer will let you print from anywhere. Setup was very straight-forward. Canon provides special Photo Pro || paper to get even better results. On top of that there is a professional color adjustment feature integrated in this machine. If you want to know more you can go read my full Canon Pixma MP990 review.
Recommendation #2: Canon Pixma MX922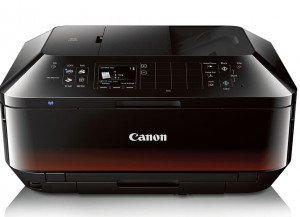 The Canon Pixma MX922 is like a little brother to the MP990. Considerably cheaper, but still capable of providing high quality printouts. With an amazing 9600 x 2400 maximum color dpi you are guaranteed to get good results.Some other features are: scanning, copying, faxing, AirPrint, 250 sheet paper tray, high performance ink cartridges… Ideal printer for every small home office.
Recommendation #3: HP Envy 4520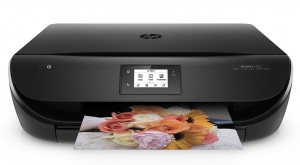 The HP Envy 4520 is another multifunction color photo inkjet printer. I've put this one in my best inkjet printer list because of its simplicity and yet very effective technology. You don't have a billion different color settings as with the MP990, but not everybody needs those. If you like things more simple, this is your go to model. Comes with AirPrint connectivity, 2-sided printing and a scanner and copier. On top of that this printer can reach up to 20ppm, which is insanely fast given its price and other qualities.
Recommendation #4: Epson Workforce Pro WP-4535DWF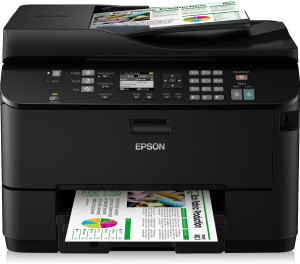 The Epson Workforce Pro WP-4535DWF is the one inkjet that actually looks more like a laser. It can be equipped with high yielding ink cartridges that are very easy to replace. Thanks to the Epson DuraBrite Ultra Pigment based four color ink technology you can enjoy long lasting printouts on both plain and photo paper. This is a great all-in-one printer with wireless connectivity (AirPrint, Google Cloud Print and Epson Connect). Read the full Epson Workforce Pro WP-4535DWF review here.
Final Recommendation: HP OfficeJet Pro 8610
The HP OfficJet Pro 8610 is also my final recommendation in my guide to finding the best printer. So don't forget to check that out too. About the HP OfficeJet Pro 8610 now. This all-in-one color photo printer is pretty versatile. It comes with wireless and mobile printing options. Cartridges are available for every kind of user, whether you are planning on printing a lot or just making a few prints every month. Installation and setup are super simple and it can produce very high quality printouts. This printer is a best seller in many categories.
Conclusion
Get yourself an inkjet printer when you're planning on mostly printing photos. Inkjet printers are ideal for home usage or small offices. When you are planning on making less than a 1000 prints a year you should definitely consider this kind of printer. However, I want to be clear that this isn't a requirement. You can be printing a lot more and still be better off with an inkjet than a laser.
Always figure out what you really expect from your printer first before making a purchase. Are you looking for high quality photo's or text prints, speed, connectivity,… So many things to consider.
Most of the best inkjet printers I
recommend above are focused on photo printing. If you are looking for something to print only text, you can go read about this on my best laser printer page.
Luckily I put up some great guides and tips on this site to help you in your search. Best printer reviews are also available and regularly updated, so make sure to check those out as well.
If you would be left with any questions please feel free to ask them in the comments below. I'll be more than happy to answer them. Don't forget to share!
Share This: