Best Multifunction Printer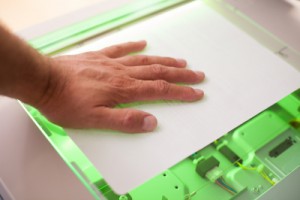 A typical multifunction printer supports many features. Their versatility is what makes them so interesting. Not only are they capable of printing documents, they can also have scanning options, email and faxing depending on the model. Generally multifunction printers are divided into 3 categories: All-in-one printers, office printers and industrial printers. Mostly bought by home users, small offices and printing company's respectively.
Not having to buy every device separately can definitely be a big asset. Not only will a multifunction printer bring down the cost of having to buy everything apart heavily, you will also save up on a lot of room. On top of that multifunction printers can connect with multiple computers. Making it unnecessary  for every computer to have its own printer. These printers come with their own LCD-screen to give the user optimal use. Lastly the network possibilities will make the use of cables avoidable.
HP has developed some really strong multifunction printers so far and dominates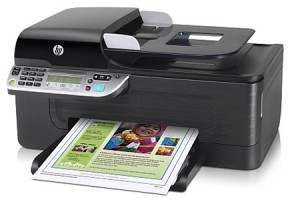 the all-in-one printer market. They perfectly understand the needs of their customers and make good use of this knowledge. When you are looking for a small, yet effective multifunction printer HP might be your best bet.
To conclude multifunction printers are ideal when you are looking for a printer with more options. They will save you a great deal of time and resources regarding installment and general usage. Only downside is their price tag, which is typically above that of the more standard printers. Up to you to decide!
Share This: