HP Envy 4500 Printer review – Super easy to use printer
Product: HP Envy 4500 Printer 
Price:  $80.80 (Free Shipping)
Cheapest Place to Buy: Amazon.com 
My Rating: 9.5 out of 10
I just love to review products that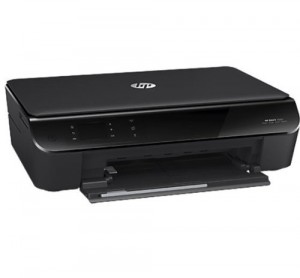 work as they were intended. That's why I chose to make a review on the HP Envy 4500 Printer. I have been using this inkjet printer for over a year now (bought it in  February 2014) and it has really lived up to its expectations. Before I dive into the pros and cons of this printer let me tell you a little story first…
I'm not a newbie when it comes to online shopping, but last year I experienced something that I haven't had before. Early 2014 I ordered this printer at Amazon. 2 days later it came to my house and I was all excited about it. As always, I had my research done on this model and I had a pretty good feeling about. However, the moment I opened my new package there was no printer to be found. I got an entire desktop computer (net worth around $700) instead! What a surprise that was. At first I was considering to keep it because, you know, I only paid $80 for a $700 computer. After some thinking I decided to call Amazon and explain the mistake. I guess I don't want to be left with bad karma. Amazon corrected their mistake right after I called them and up until now I have been very happy with the decision I made. Let me know what you would have done in the comments.
On to the printer then!
Key features: 
ability to make duplex prints

Wireless

Both monochrome and color printing

Easy to install and operate

Scanner and copier (can make PDF scans)
Pros:                                                                           Cons:
Cheap

                                                           

Small paper tray (max 100 pages)

High quality

                                                           

No card or USB slot

Easy buttons

Menu shows up on LCD display

Print from anywhere in the world

Print from any device you want

Pretty fast for an inkjet
One of the most popular printers these days. It crushes his competition in the same price range hands down. Seriously when you're looking for a cheap printer that is reliable, super easy to set up and work with, this one is your go to model. So far I have had very little trouble with the HP Envy 4500 Printer. No printer jams, no clogged printer heads. This is the reason why I gave it such a high score. If you have any unanswered questions please feel free to ask!
Get your own printer right here!
Have a nice day,
Vincent
Share This: