Epson WorkForce ET-4550 EcoTank Printer Review
Epson WorkForce ET-4550 EcoTank Wireless Color All-in-One Supertank with Scanner, Copier, Fax, Ethernet, Wi-Fi, Wi-Fi Direct
On this page you can find a complete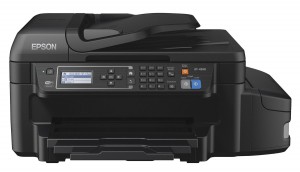 Epson WorkForce ET-4550 review. The Epson ET-4550 is just one of the Epson's models in a great series of EcoTank printers. You might not have heard about EcoTanks yet, but please continue to read on as it has some amazing features. After this review you will have a much better understanding of how this works and how to use it yourself. I will also talk about some other qualities this printer has to offer. Furthermore a comparison chart is included in this top rated printer blueprint. If you are looking for a high-quality machine for your home office or even small or medium sized business, I can definitely suggest you to read on.
Now, what exactly is an EcoTank?
What does this EcoTank system actually mean you might wonder. The EcoTank is a completely different way of ink usage. All of the Epson EcoTanks are based around a high capacity ink tank system. You will save yourself a big percentage on your printing costs due to the integrated high capacity ink tank. Basically you can say goodbye to cartridges forever with this new technology. As the bottles that come with it will last for over 2 years. Up to 11.000 black and white or 8.500 color prints can be made with the first set of bottles. Normal cartridges tend to be reasonably expensive and the longevity doesn't seem to be particularly great as well. With this new series from Epson they have ridiculous longevity in terms of printing.
The 4450 comes with 2 initial lots of ink bottles. One set of bottles is labeled initial bottle and these are obviously the first bottles you are going to use. The others are a backup for when the first set begins to run out. You can easily keep an eye on the side of the machine to see if you need to refill or not. I suggest you to not let the ink tank completely dry out. So make sure to refill when needed. The bottles come completely vacuum sealed so don't worry about them leaking in the box.
How to refill the tanks
Refilling the ink is very easy. But expect not to do this too often because the ink will last a long time. Simply open up the bottle, remove the seal and put the cap back on the bottle. Epson advices us to put the whole bottle in the tank rather than saving it up. Once you've removed the seal and put the cap back on the bottle you can pour the ink into the ink tank. You can see when the tank is filled up. Once the bottle is empty, close up your tank and you can start printing. You need to let the system charge the ink, this will take about 20min. After that you can start the printing.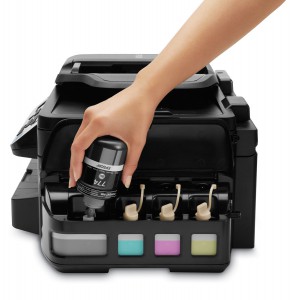 Let's Compare
In the comparison chart you can see that the ET-4550 is one of the better models in the series, with some nice upgrades to its predecessors. Its initial price is a little bit higher than most models I have reviewed on this site, but don't let this fool you. The ink that comes with the printing machine will last for over 2 years so you won't have to worry about any extra ink costs, as with many other printers would be the case. This makes the total cost of ownership a lot lower.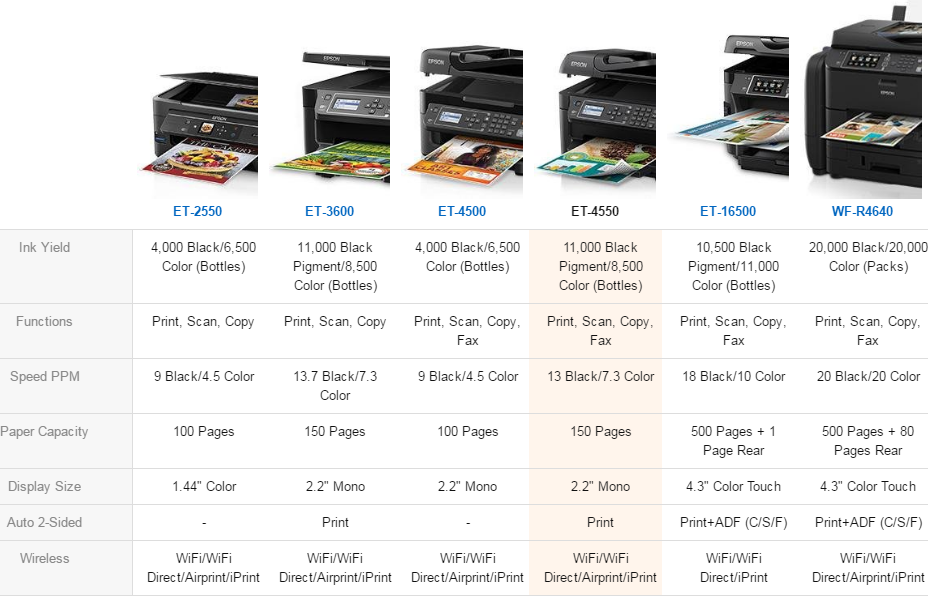 Connection
You can connect your printer to anywhere in the house and you can print very easily through Wi-Fi. To set up the connection is a walk in the park. The display on the front of the printer basically walks you through the entire process.
The Epson printing app makes it possible to print directly from your mobile devices. Just select the document you want to print, adjust the settings and press print. Very easy to do, you can't screw this up. The app also allows you to watch how much ink is left in the ink tanks.
Design
At the bottom is the paper tray with adjustable lit. With this lit you can choose the size of paper you prefer. At the right side of the printer are the ink tanks. If your paper is stuck you can open up the printer and remove it from many different angles. The user interface is pretty straightforward to use. The display screen and buttons are comparable to a lot of other machines. Nothing special here to be honest so I won't go further into this.
Quality
Printing on photo paper will give you higher quality prints, but on regular paper you can also get good results. As you can expect from a printer in this range, the quality is astonishing. I won't get into too much details on this either as this review is already getting pretty long, but if you have questions about it just let me know in the comments.
Who should get this model
The ET-4550 is going to be great for your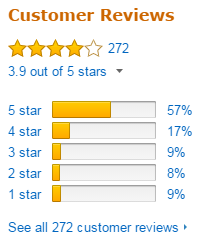 home office, your small business or even your medium sized business. You got full abilities to do copying, faxing and the automatic document feeder on top is great as well. It can also do double sided printing as well so you are not going to have to waste a huge amount of paper when you are printing or doing copying. In addition, when you order now, you will receive a double sized black ink bottle. So you are not going to constantly need to go out and refresh that black ink.
Conclusion
I can only conclude that the Epson ET-4550 is a remarkable printer, that's interesting to get for a wide range of people. If you want more info you can always leave a comment or click one of the links on this page. I hope you liked this review. If you do, share it with your friends or just let me know below.
Share This: